Reality
LED Ribbon Lighting
LiteGear LED Ribbon Kits
-Bi-Color Ribbon Kits are available with a variety of accessory options: x1, x2, x3, or x6 ribbon width, AA, 9V, car adapter, 8amp, or 15amp power supplies.
C.B.A.S.
-"China Ball on a Stick" is a bi-color Lite-Gear lite ribbon encased in a hard china ball, on a battery operated boom pole.
BOX OF LIGHT
-Bi-color Lite-Gear Ribbon in a plastic 1×4 soft box housing that folds flat for remote travel.
TABLE LANTERN
-Bi-color Lite-Gear Ribbon in a translucent white centerpiece for illuminating dinner tables.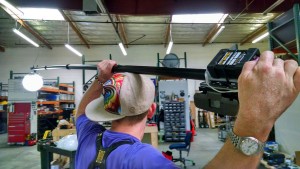 Reality Lighting
Kino Flo Celeb 200
Lite-Panel 1×1 Bi-Color
Lite-Panel 1×1 Flood
Lite-Panel 1×1 Spot
-Anton Bauer Batteries available for 1x1s
Lite-Panel Mini Flood
Lite-Panel Mini Spot
Rosco LitePad Gaffer's Kit
Dedo 4-Head Kit (Self-Ballast)
Kino Flo Diva 400 Kit
KF Kamio 6-ring Lite Kit
KF 15″ DC Car Kit
KF 9″ Mini Flo Kit
Airstar 2K Crystal Balloon Kit
Avi Can
Spike Light
2K Baton Strip
China Balls (assorted sizes)