SONY PMW-EX1 Camera Package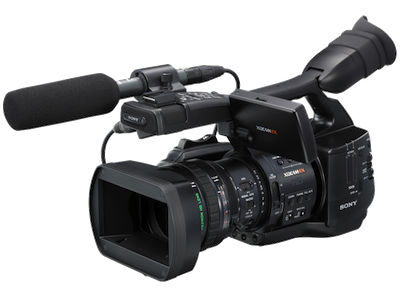 Please fill out the form below and you will be contacted shortly:
[gravityform id="4″ name="SONY EX1 CAMERA PACKAGE"]
Call Lightspeed Camera

(310) 869-1164
Description:
The Sony PMW-EX1 weighs 6lbs (12″ x 7″ x 7″) and is a versatile high-definition camera for any shooting situation.  With a fixed 14x optical zoom and a 3-chip 1/2″ CMOS sensor, the EX1 captures 1920×1080 resolution video to SxS memory cards.  It can also shoot up to 60fps at 1280×720 resolution.
Includes:
1- SONY PMW-EX1 Camera
1- SONY SxS Memory Card – 32GB
1- SONY SxS Memory Card – 16GB
1- SANDISK Hard Case for 2 SxS Cards
2- SONY BPU60 Battery
1- SONY BPU30 Battery
1- SONY EX1 Charger w/ AC Cable
1- SONY EX1 Remote
1- TIFFEN 77mm Polarizer Filter
1- HOODMAN H400 Sun Shade
1- KATA BP207 Backpack w/ Rain Bag